Georges Tulle
Pilote de l'Aéronavale et de l'Armée de l'Air
Pilot in the Naval AIr Force and in the Air Force
Georges Gabriel Tulle est un de ses nombreux pilotes inconnus morts à bord de leur avion pendant la guerre. Il pilotait ce jour là un Dewoitine D-520 ; c'était le 10 avril 1945, soit 28 jours avant la fin de la guerre en Europe. Georges Tulle était pilote de l'Aéronavale, comme mon grand-père, qu'il a d'ailleurs peut-être croisé un jour, avant de rejoindre l'Armée de l'Air. Je remercie François-Xavier Bibert pour les informations relatives à la carrière de Georges Tulle.
Georges Gabriel Tulle is one of the many unknown pilots killed on board their aircraft during the war. He flown that day a Dewoitine D-520 ; it was on April 10th, 1945, i.e. 28 days before the end of the war in Europe. Georges Tulle was pilot in the Naval Air Force, like my grandfather, whom he perhaps met one day, before joining the Air force. I thank François-Xavier Bibert for the information about the career of Georges Tulle.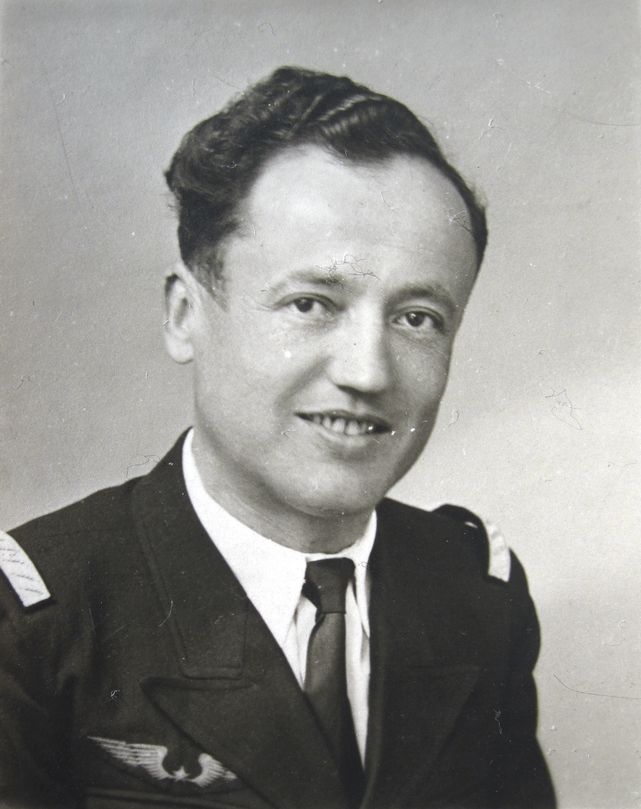 Georges Tulle - Auteur inconnu - Author unknown
Georges Tulle est né à le 29 janvier 1913 à Figeac (Lot). Il devance l'appel et s'engage le 15 septembre 1931 comme boursier de pilotage au titre des équipages de la flotte en
qualité d'arrimeur d'aéronautique. Le 17 novembre de la même année, son engagement est résilié par décision ministérielle (inaptitude à servir comme pilote). Tulle ne se décourage pas et devance de nouveau l'appel ; il s'engage au bureau maritime de recrutement de Rochefort le 21 mai 1932 comme arrimeur aéronautique au titre des équipages de la flotte. il portera le matricule 28-R-32A – Matelot arrimeur.
Georges Tulle was born on January 29th, 1913 at Figeac (South Western France). He enlisted before call-up on September 15th, 1931, with a grant for piloting, in the crews of the fleet as an aeronautical loadmaster. On November 17th of the same year, his enlistment was terminated by ministerial decision (inability to be a pilot). Tulle was not discouraged and enlisted again before call-up ; he engaged at the recruitment naval office at Rochefort (Western France) on May 21st, 1932 as

aeronautical loadmaster

in the crews of the fleet. He had the number 28-R-32A – Sailor loadmaster.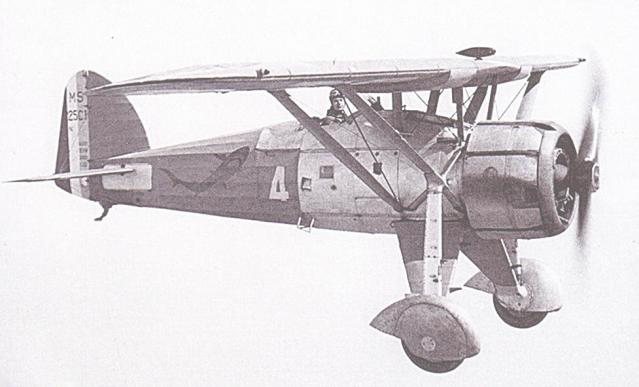 Morane Saulnier MS 225, escadrille 3C1
Avion équipant la 3C1 en 1934 et 1935.


Aircraft of the squadron 3C1 in 1934 and 1935




Photo : source inconnue - source unknown
Il est ensuite affecté au Centre d'Instruction d'Hourtin à l'école sur hydravion du 3 juin 1932 au 23 novembre 1932 et obtient son Brevet de pilote le 27 septembre (novembre selon une autre source) 1932 (numéro d'insigne 1953) : il totalisera pendant cette période 109 heures et 51 mn de vol pour 651 amerrissages. Le 27 novembre 1932, il est nommé Quartier Maître Arrimeur Aéronautique – Pilote. Il se rengage pour 3 ans le 25 avril 1933 et se retrouve le 21 mai à Toulon au titre des équipages de la flotte. Il est ensuite nommé Quartier Maître Arrimeur – Pilote de 1ère classe le 27 mai 1934, puis est affecté à l'Escadrille de Chasse 3C1, successivement au C.A.M. de Berre, sur le Porte-Avion Béarn puis au C.A.M. de Hyères.
He was then affected from June 3rd, 1932 to November 23rd, 1932 at the Center of Instruction of Hourtin (South-Eastern France) at the seaplane school and obtained his Pilot's licence on September 27th (November according to another source) 1932 (badge number 1953) : he had for this period a total of 109 hours and 51 mn of flight and 651 sea landings. On November 27th, 1932, he was appointed Quartermaster Aeronautical Loadmaster – Pilot. He re-enlisted for 3 years on April 25th, 1933 and was on May 21st in Toulon among the crews of the fleet. He was then appointed

Quartermaster Aeronautical Loadmaster

– 1st class Pilot on May 27th, 1934, then affected to the Fighter Squadron 3C1, successively at the C.A.M of Berre, on the Aircraft-Carrier Béarn and at the C.A.M of Hyères.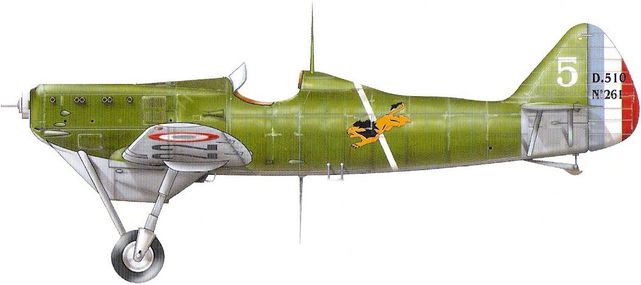 Dewotine D.510 - 2ème escadrille GC I/8, Hyères (France), 1939
Les Dewoitine D.500, D.501 et D.510 équipèrent le GC I/8 de 1936 à 1939
Dewoitines D.500, D.501 and D.510 equipped the GC I/8 from 1936 to 1939..
© Andre Jouineau - source : Wingpalette
Le 1er janvier 1936, il est admis dans les cadres de l'Armée de l'Air et rejoint la base aérienne de Marignane. il est nommé sergent pilote à la même date et est affecté au GC I/8 (2ème escadrille) avec le Brevet de pilote d'Avions n° 23476. Rengagé pour 2 ans (résiliable) à l'Intendance Militaire de Marignane le 25 avril 1936, il se retrouve le 21 mai 1936 à la base de Lyon-Bron. Il sera admis dans le Corps des sous-officiers de carrière le 26 mars 1938 puis sera nommé sergent/chef pilote le 1er avril 1938 puis affecté au Centre Ecole de Romilly (3ième compagnie du Bataillon de l'air 102) le 1er septembre 1938.


On January 1st, 1936, he joined the officers of the Air force and reached the air base of Marignane. He was named Sergeant Pilot the same day and was affected to the GC I/8 (2nd squadron) with the pilot licence # 23476. Re-enlisted for 2 years (terminable) to the Military Intendance of Marignane on April 25th, 1936, he was on May 21st, 1936 at the base of Lyon-Bron. He was affected to the Corps of the non-commissioned officers on March 26th, 1938 and was named Sergeant/Chief Pilot affected on April 1st, 1938 to the School Center of Romilly (3rd Company of the Air Battalion 102) on September 1st, 1938.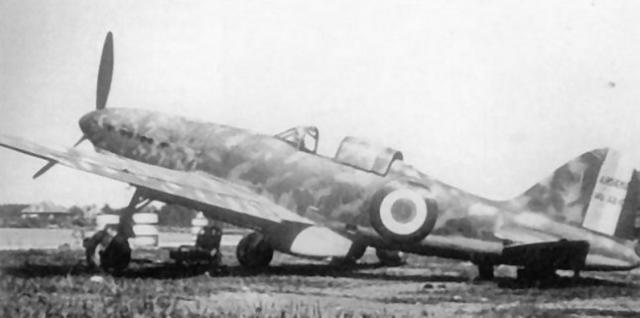 Arsenal VG-33
Type d'avion qui équipa le GC I/55. - The aircraft which equipped the GC I/55
Auteur inconnu - Author unknown
Il est affecté le 1er janvier 1939 au Bataillon de l'Air 102 (Organisation) à Dijon (1ère Région Aérienne) et obtient son Certificat d'Aptitude au Commandement (sous-officier) le 28 juillet 1939.

Puis il est affecté à l'Ecole de Chasse d'Etampes (2ème escadrille de chasse) le 1er octobre 1939 puis au GC I/55 à Etampes le 10 mai 1940 (Morane 406 et Arsenal VG-33). Il sera muté à l'Escadron d'Entraînement de la Base de Toulouse-Francazal le 1er juillet 1940 jusqu'au 31 octobre. Nommé Adjudant le 1er avril 1941, il sera affecté Moniteur à l'Escadron d'Entraînement de Toulouse-Francazal le 1er août 1941 et sera démobilisé le 30 novembre 1942, peu après le déclenchement de l'opération Torch en Afrique du Nord.


He was affected on January 1st, 1939 to the Air Battalion 102 (Organization) at Dijon (1st Aerial Region) and obtained his Commanding certificate (non-commissioned officer) on July 28th, 1939. Then he was affected at the Fighting School of Etampes (2nd fighter squadron) on October 1st, 1939 then at the GC I/55 at Etampes on May 10th, 1940 (Morane 406 and Arsenal VG-33). He was transferred to the Training Squadron at the Base of Toulouse-Francazal on July 1st, 1940 until October 31st. Named Adjudant on April 1st, 1941, he was affected as a Monitor at the Training Squadron of Toulouse-Francazal on August 1st, 1941 and was demobilized on November 30th, 1942, shortly after the beginning of the Operation Torch in Northern Africa.


D.520, Groupe Doret
Fin 1944. Le "18" de Georges Tulle est le second avion sur la photo.
Late 1944. The # "18" flown by Georges Tulle is the second aircraft on the picture
Auteur inconnu - Author unknown
Georges Tulle entre dans les Forces Françaises Combattantes en mars 1943 sous le N°905, puis dans le Réseau « Gallia » le 1er avril 1943 avec le matricule 42.101 sous le pseudonyme de
« Guynemer », jusqu'en août 1944. Il rejoint le Groupe de Chasse « Doret » en septembre 1944 (GC 2/18) et devient sous-lieutenant le 6 mars 1945 (rétroactif au 25 septembre 1944), admis dans le Corps des Officiers de l'Air comme Cadre Naviguant d'Active.
Georges Tulle joined

the

Free

French

Forces

i

n March 1943

with number

905

,

then

reached

the group

"

Gallia

"

on April 1st, 1943

with

the

number

42.101

under

the

pseudonym

"

Guynemer

"

,

until August 1944

.

He

joined

the

Fighting

Group

"

Doret

in September 1944

"

(

GC

2

/

18

)

and

became

Pilot Officer

on March 6th, 1945

(

retroactive

at

September 25th, 1944

)

,

integrated

in

the

the

Corps of Air

Officers

as Active Crew Officer

.

D.520 n°2 "18" Groupe Doret
Octobre 1944. C'est sur cet avion que se tua Georges Tulle en avril 1945
October 1944. Georges Tulle was killed on this aircraft.
© Gaëtan Marie - source : Gaëtan Marie's Aviation Profiles
http://www.gaetanmarie.com
Il sera tué en Service Aérien Commandé

(« Mort pour la France »)

sur le Dewoitine D.520 n°2 "18" le 10 avril 1945 en tentant un atterissage précipité après un décollage pour une mission d'entraînement en patrouille serrée, à Toulouse-Francazal.
He was killed in Air Service ("Killed In Action") on the Dewoitine D.520 n°2 "18" on April 10th, 1945 when trying an emergency landing after he took off for a training mission patrol, in Toulouse-Francazal.
Les décorations de Georges Tulle :


Georges Tulle's decorations :
- Croix de Guerre – Ordre du Régiment – Décision 807.
- Médaille de la Résistance (JO du 20 octobre 1945).
- Croix de Chevalier de la Légion (JO du 31 mars 1957).
Il totalisa au 11 novembre 1944 un total 1 927 h et 55mn de vol dont 55 h et 35mn de nuit. Le carnet de vol de décembre 1944 à avril 1945 fut perdu.
He had a total, on November 11th, of 1,927 hours and 55 mn of flight, including 55 hours and 35 mn of night flight. His logbook from December 1944 to April 1945 was lost.